Pixelart
This month was the beginning of a pixelart-only tumblr, can be linked
nodepondpixel.tumblr.com or pixels.nodepond.com
And here another small pixelart-jam with with eBoy's app "The Grix" on the iPhone.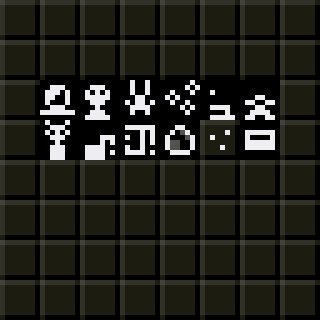 Besides that, I made my very first laptop usable again, by installing Lubuntu and Pico-8 on it. I really love this setup!
And suddently my old laptop make sense again! #pico8 #lubuntu pic.twitter.com/yRf7rmWGlo

— Martin Wisniowski (@nodepond) October 3, 2015
2063music – netaudio
Music-activities! The 50th anniversary release from 2063music found it's way to you tube. Enjoy this gem of ambient-experimental music!
Then I digged an old netaudio-flyer from 2003. We have to make more documentation of the early netlabel-scene!
Music production
Explore the wonders, that you can do with Ableton Live's Instrument Rack.
#Ableton Live is just unbelievable. Did someone explored the chain-selector in Instrument Rack a lil bit more? pic.twitter.com/XMXy4kILQb

— Martin Wisniowski (@nodepond) October 26, 2015
Released an ambient tune from 2014, called "Wohngebiet" on YouTube and Soundcloud.
Music-lifestyle in Cologne
"Nodepond is doing the work"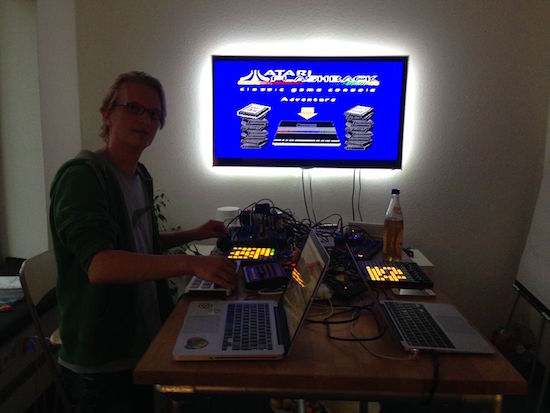 There was the very first Boiler Room in Cologne with Retrogott, Hodini and others (alternate link), and I was very happy to join this event, held at Gold und Beton.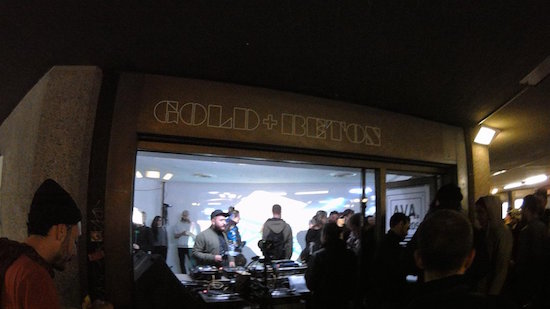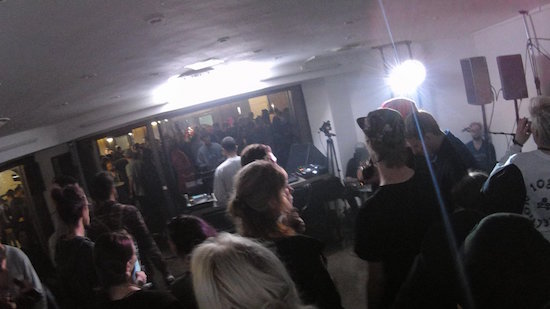 We have a new club in Cologne, the JackWho. A very authetic club with the focus on house-music and related styles! Link: Opening event at Facebook, Article in Fazemag.